Regular price
$1,500.00 USD
Regular price
Sale price
$1,500.00 USD
Unit price
per
Sale
Sold out
Payment plans are available.
This is a hybrid program for healing, coaching and learning. This program incorporates energy healing, the Akashic Realm, crystal healing, among other modalities.   

This Program

You'll:
💜 Have a sacred space to express yourself, to ask questions and to heal.
💜 Learn the origin of your pain, patterns, habits and behaviors
💜 Receive guidance, steps, and tips.
💜 Shift body, mind, spirit, and energetically.
💜 Receive high level 1-on-1 support from the masters, teachers and loved one thru me.

What you get:
✔️ 12 - 60 minute Akashic Records sessions ($1,332 value)

🌀Answers to your questions with Akashic Records Reading as Q&A

Akashic Records Healing where we can explore:
🌀Past Life Regression
🌀Timeline Healing
🌀Balancing of Chakras
🌀Balancing of Bodies and/or Personas
🌀Clearing of Entities/dark forces/attachments
🌀Clearing of Oaths, Vows, Contracts, and or agreements

Healing
🌀 Mind Clearing
🌀 Programming
🌀 Aura Healing
🌀 Conscious/Unconscious Trauma
🌀 Soul Retrieving
🌀 Realignment of the Assemblage Point
🌀 Primary Cell Healing
🌀 DNA Activation
🌀 5D Chakra Activations
🌀 Allergies
🌀 Addiction
🌀 Cutting/dissolving the ties/cords that binds
🌀 Lineage healing  
🌀 Immune System Support

You will learn tools
🌀You will receive an Attunement- to help you clear, ground and protect. ($200 value)

If you are ready to heal and meet your true self, grab a spot today!

Payment plans are available.

Share
View full details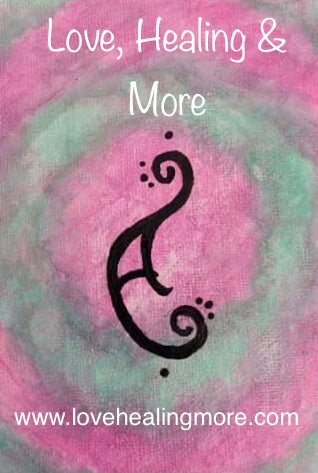 Amazing Healing
Carol is a beautiful and gentle soul who uses her gifts to help others move along their spiritual journey. After Carols chakra upgrade and alignment I felt so renewed. I woke up the next day and felt like myself for the first time in years. WOW you are amazing and I am so blessed to have had the chance to work with you on my journey. If you are looking for some help to realign and clear your energy centers and emotions then you should work with Carol. You won't be disappointed with your session or the results.
Amazing Program
Carol is an amazing and supportive healer/teacher/coach. Her program is 1:1 and tailored to your unique needs regardless of what type of healing you may need, whether your're conscious of it or not! Her work with the Masters, Teachers and Loved Ones is immensely helpful in learning what the snipets of information Spirit gives us means, your purpose and maintaining your path. You won't be disappointed!